Sebastian Brackhane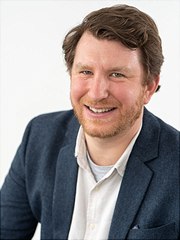 Associated Scientist, Department of Biodiversity
Anschrift
Universität Hamburg
Martin-Luther-King-Platz 3
20146 Hamburg
Kontakt
Curriculum Vitae
Research interest
I am interested in wildlife ecology, human-wildlife interactions, protected area management and the sustainable use of natural resources. My research focuses on the (historic) population dynamics and human-crocodile interactions of the saltwater crocodile (Crocodylus porosus), especially in Timor-Leste.
Professional employment
Since 2019: Advisor at German Wildlife Foundation
2018: Research Consultant, European Commission
2017: Visiting Scientist at National University of Timor-Leste (UNTL)
2015-2018: Research Associate at Albert Ludwigs-University of Freiburg
2014 & 2015: Voluntary Consultant at United Nations Environment Program/Ministry of Commerce Industry and Environment of Timor-Leste
2012: Internship with Tk´emlups Indian Band, Canada
2009: Field staff Birding & Research Center of Eilat, Israel
2008-2009: Voluntary services at Vogelwarte Helgoland
Academic education
2017 – 2021: Doctorate studies at University of Freiburg (Dissertation: Wilderness Areas in Germany – Potential, Priorities and Evaluation)
2013 – 2015: Master of Science "Forest Sciences" at University of Freiburg (Thesis: Human-crocodile conflict in Timor-Leste – Assessment and recommendations for management)
2009 – 2013: Bachelor of Science "Forestry and the Environment" at University of Toronto, Albert Ludwigs-Universität Freiburg and Universidade de Santiago de Compostela (Thesis: Changes in land use and vegetation of coastal dunes – A GIS-based case study from As Furnas, Spain)
Honors, scholarships and awards
Small Grant of the Rufford Foundation, London, UK
Best poster award (3rd place) of the Crocodile Specialist Group (2016)
Karl Steinbuch-Scholarship of the Film and Media Society of Baden-Württemberg (2015)
PROMOS Scholarship of the DAAD (2015)
Scholarship of the Müller-Fahnenberg-Foundation (2014)
Selected publications (peer reviewed)
Brackhane, S., Reif, A., Zin, E., Schmitt, & Schmitt, C.B. (2021). Are natural disturbances represented in strictly protected areas in Germany? Global Ecology and Conservation 237, e01436.
Brackhane, S., Schoof, N., Reif, A.& Schmitt, C.B. (2019). A new wilderness for Central Europe? - The potential for large strictly protected forest reserves in Germany. Biological Conservation 237, 373 – 382.
Brackhane, S., G.Webb, F.M.E. Xavier, J. Trindade, M. Gusmao & P. Pechacek (2019). Crocodile management in Timor-Leste: Drawing upon local knowledge and cultural beliefs. Human Dimensions of Wildlife 24 (4), 314 – 331.
Brackhane, S., G. Webb, F.M.E. Xavier, M. Gusmao, & P. Pechacek (2018). When conservation becomes dangerous: Human-crocodile conflict in Timor-Leste. The Journal of Wildlife Management 82 (7), 1332-1344.
Brackhane, S., F.M.E. xavier, M. Gusmao, & Y. Fukuda (2018). Habitat Mapping of the Saltwater Crocodile (Crocodylus porosus) in Timor-Leste. Herpetological Review 49 (3), 439-441.